Grantholder
 Tallinn University of Technology, Estonia
Founded in 1918, TUT has now become one of the largest universities in Estonia. Being the flagship of Estonian engineering and technical education, TUT has app. 14, 000 students and 2000 employees (incl. 1200 faculty members) as well as qualified professors with international experiences. The University is structured into eight faculties, three colleges and six research and development institutions.
Human Rights Centre is an independent research centre at Tallinn Law School of Tallinn University of Technology. HRC is committed to the promotion of better understanding and protection of human rights. This will be achieved through research, publications, and developing cooperation between all stakeholders. The Human Rights Centre at TUT cooperates extensively with the Estonian Human Rights Centre.
National coordinator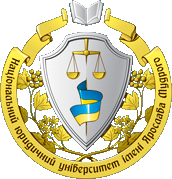 National Law University, Ukraine
National Law University is the leading provider of law education in Ukraine. The NLU has more than 20,000 students. Entrance is very competitive and the NLU produces graduates of the highest quality. The upper levels of the legal profession are well represented by graduates of the NLU. Members of staff participated in the development of the constitution of Ukraine. Currently, there are members of academic staff acting as advisors for various commissions of the parliament of Ukraine. The NLU is the centre for co-ordination of legal education throughout the law faculties of Ukraine. The goal of the Academy is to remain the leading provider of law education in Ukraine. With partners in Germany, Spain, UK, Ireland, Sweden, France and USA, the Academy has participated in a number of international projects in recent years. Through an earlier successful Tempus projects, the Academy has acquired crucial expertise and experience for producing learning materials, adopting new patterns of teaching and introducing Western law concepts into the curriculum.
Consortia partners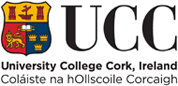 UNIVERSITY COLLEGE CORK, NATIONAL UNIVERSITY OF IRELAND, Ireland
UCC was established in 1845 as one of three Queen's Colleges – at Cork, Galway and Belfast. The School of Law at UCC is a dynamic and exciting place to study, to research and to learn about all aspects of law. The School has many experts, committed lecturers, who will teach many aspects of law and the legal system, and has excellent facilities – dedicated teaching venues and a Moot Court room for example.
UCC staff is committed to excellence in the teaching of law.  Students can specialise in areas like Family Law, Human Rights, Finance, International law and Environmental law. At postgraduate level UCC offers also specialist programmes in Criminal Justice, Human Rights, Intellectual Property and E-Commerce, Business Law, Health and Care Law and Child and Family Law.
UCC provides LLM studies in International Human Rights Law and Public Policy. Students benefit from a series of guest seminars and workshops with key actors in the human rights movement Includes a unique International Human Rights clinic core module; Engages students in the practice and policy context of Human Rights Law; Focus on essential human rights lawyering skills, including: oral and written advocacy (legal and policy); strategic litigation; fact-finding and development.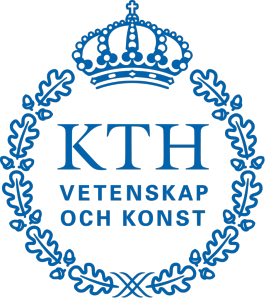 The Royal Institute of Technology, Sweden
Kungliga Tekniska Hogskolan (KTH) / The Royal Institute of Technology is Swedish oldest (founded in 1827) and largest technical university with 18000 students.
Media Technology and Interaction Design (MTID) group at the KTH School of Communications is an inter-disciplinary research group working in behavioral science, graphic technique and media technology, and has today faculty that represents e.g. anthropology and psychology, media technology, interaction design and communication science.
"Human rights as a driving force for Internet 3.0" is a MTID project aimed at developing the methodology to use Human Rights (HR) standards and interpretive framework to enable the innovative development of products, services, and environments.
  University of Huddersfield, UK
By the institution's 150th anniversary year in 1991 student numbers had topped 10,000. Today, student numbers have reached over 24,000. Students from over 130 countries are represented on campus and the University has a £120 million turnover, contributing £300m to the local economy. The university has 7 academic schools. The following key facts for the university are:
– Top 10 University in England for paid work placement years in industry (HESA 14/15)
– UOH overall undergraduate student satisfaction is 88% – this is higher than the national average (NSS 2015).
– UK's leading university for the receipt of National Teaching Fellowships to mark Britain's best teachers for the past eight years
– Huddersfield is the only University where 100% of the teaching staff are Fellows of the Higher Education Academy.
UOH Law School continues to go from strength to strength and offers a range of attractive and innovative undergraduate, professional and postgraduate courses which equip students for a wide range of potential employment including of course the legal profession.
The Law School has 24 staff members involved in the delivery of its courses across undergraduate postgraduate taught, postgraduate research and professional levels. Our staff have a wide range of experience gained both in the academic sphere and in legal practice with over half of the total number of staff being professionally qualified either as solicitors or barristers. Many of our staff are engaged in external examining and other external duties including appointments by the Solicitors Regulation Authority extending the reach and reputation of the school. Staff are also research active within the law research group which is headed by the Professor of Jurisprudence and supported by a full time research assistant and part time Senior Research Fellow.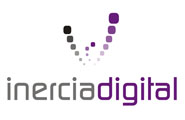 INERCIA DIGITAL S.L., Spain
Inercia Digital is an Andalusian company with outlets European wide. Its main target is to contribute with innovative solutions to both e-business and web entrepreneurship skills for SMEs and entrepreneurs (e-learning on e-business).
INERCIA have long international experience with online e-business training, thus making it possible for us to provide a broad portfolio of virtual training courses. The Andalusian Employment Service of the Regional Government of Andalusia has awarded Inercia Digital the recognition of Collaborative Entity in Training for Employment in the discipline of e-learning. We are also an entity accredited by the Tripartite Foundation (Government of Spain) to provide ongoing training for companies and workers.
National Aerospace University n. a. N. E. Zhukovsky "KhAI"
, Ukraine 
National Aerospace University "Kharkiv Aviation Institute" named after N. E. Zhukovsky "KhAI" is the only engineering University in Ukraine providing full cycle of higher education in the field of aviation and aerospace science. Founded in 1930, KhAI has over 12,000 students, 800 teachers, 1200 researchers, and 2000 employees. 75% of teachers have academic titles of Professors and Associate Professors, scientific PhD and Dr.Sc. degrees. Today, KhAI provides training of students on 45 major subjects at its 44 departments. KhAI participates in numerous international collaborative research projects in aeronautic and space areas with academic and industrial partners from Germany, France, UK, Italy, Sweden, Finland, Israel, USA, Mexico, S. Korea and China.
2005 KHAI has established the University Technology Transfer Office in 2005 which missionis to strengthen the overall competitiveness of the industry throughout the improvement ofindustrial environment, and the promotion of application of information technology and consultingservices in various fields.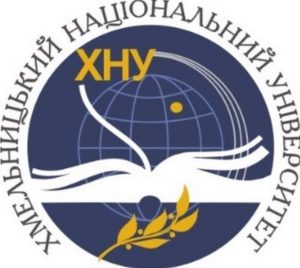 Khmelnitskiy National University, Ukraine
Founded in 1964, Khmelnitskiy National University is one of leading universities of Podolia –biggest historical region in south-western part of Ukraine. With academic staff about 800 andstudent body 11.500 University includes 8 faculties and study graduates for 42 specialties. Thereare 15 of scientific schools, 20 PhD specialties and 4 specialties for doctor of science degree of studies.
The Department of Law stays in close cooperation with state bodies, some enterprises and organizations. The Department provides tuition to obtaining the degree of Bachelor of Law (LL.B) and Master of Law (LL.M) in such specializations: "Legal maintenance of business activity", "Civil Law", "Comparative Law", "Investigation, Prosecution and Bar", "Legal regulation of notarial activity in Ukraine". Department of Law constantly cooperate with public authorities and private enterprises, organizations and institutions.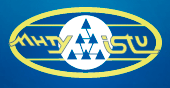 International Scientific and Technical University, Ukraine
The current University Mission is to provide high quality technical, social economic and humanitarian education to ensure effective participation of graduates in public and professional activities, development of independent Ukraine and the welfare of the Ukrainian people, formation of human values, maintaining the best national higher school experience and the traditions of European humanism.
Facts and figures :
– IV level of accreditation;
– 15 years experience in training highly qualified specialists;
– more than 8000 students;
– significant achievements in training engineers, economists, managers, philologists, translators and interpreters, lawyers, social workers, specialists in psychophysical rehabilitation;
– national and international educational market recognition for the quality of education, high professional level of scientific and pedagogical activity, technological equipment for the educational process, a guaranteed set of educational services in areas and specialties.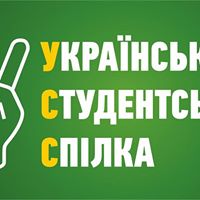 Ukrainian Students Association, Ukraine
Nowadays the Ukrainian Students' Association (USA) is the oldest student's organization in Ukraine, which was established in 1989 and has more than 6 000 members in all regions of Ukraine.
In recent years (staring from 2011) USA initiated project "Future Center: Golden Staff Reserve" – social innovation program as a result of which in young people get job or open own business in Ukraine.
Within this social initiative USA implemented such projects:
– Intellectual capital Fair for 10 000 participants
– First, second and third Youth Innovation Forum (500 participants in each)
– Program «Partnership School: Business + Government» – innovative program of studying young state-workers and representatives of profile companies, that work with governments.

 ALL-UKRAINIAN ENVIRONMENTAL NON-GOVERNMENTAL ORGANISATION "MAMA-86", Ukraine
The mission of MAMA-86 is to promote Ukrainian mothers` participation in achieving environmental wellbeing of current and future generations. Our aim is to achieve Ukraine of Sustainable Development. We are targeted to different society`s groups for shaping its active citizen`s position in solving important problems. The priorities of our work are achieving environmental democracy and ensuring environmental rights, promoting sustainable patterns of consumption and production, including safety chemicals and waste management, promoting access to safe drinking water and eco-sanitation. We implement the activities aimed at democratization of Ukrainian society and realization of the effective environmental policy involving public into decision-making process. We hold campaigns on public discussions and lobbying the governmental decisions on thematic issues to defend Ukrainian citizens' interests. Gender policy, education and public awareness rising, health are the cross issues in our activities. We have working partnership with many Ukrainian educational institutions.
Ministry of Education and Science of Ukraine
The Ministry of Education and Science of Ukraine as central public body in the system of Ukrainian government is responsible for developing and implementing national education and science policies and programs that help Ukrainians access quality and affordable education and training, and for international cooperation in this sphere.
Moldova State University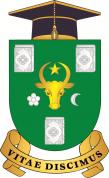 , Moldova
Moldova State University (MSU) is the oldest and biggest University in Moldova with broad range of study programmes and research area. Founded in 1946 the MSU nowadays comprises 13 faculties and 54 departments. The academic offer consists of over 60 bachelor degree programmes, 64 master programmes and 66 specialties of doctoral studies. The university has a total enrolment of ca. 15,000 undergraduate and graduate students, including about 200 foreign students.
MSU is implementing successfully the Bologna process, contributing to the integration of the higher education of Moldova into the European Higher Education Area. Due to this work Moldova State University has been involved in many international projects including FP7, Black Sea JOP and Tempus projects. Currently 4 Tempus projects of selection 2012 and 3 projects of selection 2013 are ongoing at MSU.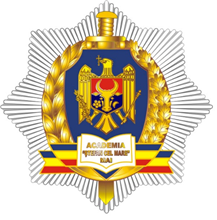 Police Academy "Stefan cel Mare" of the Ministry of Internal Affairs, Moldova
The Academy "Stefan cel Mare" is the subdivision of the MIA of RM, its priority aims are training and improvement of the professional staff of the bodies of internal affairs with the purpose of prevention and efficient fighting of crime. It is the only higher education institution of the Ministry of Internal Affairs.
The structure of the Academy included: Faculty of Police science, period of study are 3 years and 4 years, depending the specializations, 5 chairs, 4 departments, centers, services and bureaus, correspondence department, the department on a contract basis. In parallel with the educational process at the Academy successfully functions scientific – research center whose purpose is the scientific study of methods and measures in the fight against crime, the scientific work of the Centre is aimed at studying the problems of enforcement and the Interior Ministry RM.
Alecu Russo Balti State University

, Moldova
The institution was founded in 1945 as Pedagogical State Institute, acquiring the statute of Alecu Russo Balti State University in 1992. Presently, it is the center of the University Complex which embraces all levels of training specialists for the national economy (Bachelor, Master and Doctor levels), as well as continuing education of specialists who are already employed. The University has about 5500 students (undergraduates, Master students and PhD students) at 44 specialties and 26 specializations within four faculties The employees of the 13 specialized departments provide educational services in Romanian, Russian and at certain specialties, in English, German and French. Alecu Russo Balti State University organizes doctoral studies in eight specialties.In 2009 Alecu Russo Balti State University was awarded the international certificate ISO 9001-2000 of the  European University System of Quality Management. On  December 5, 2011 the University was certified by the certification bodies of the management systems IQNet (The International Certification Network) and RSQA (Romanian Society for Quality Assurance) in the fields of higher education and training university lecturers and academics.
Ministry of Education of the Republic of Moldova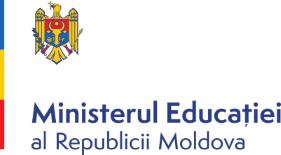 The mission of the Ministry of Education of the Republic of Moldova is to develop and promote the state policies in education, connecting to the international trends of socio-economic development, determining strategic guidelines for development, continuous modernization and integration of the educational system of the country in the European system of education and to ensure lifelong access for all Moldovan citizens  to the education and scientific achievements.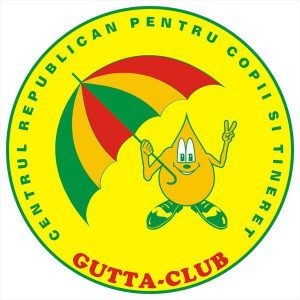 Centrul Republican pentru copii si tineret GUTTA-CLUB
Centrul Republican pentru copii si tineret GUTTA-CLUB is is an independent, non-profit, non-political organization founded in chisinau in 1995  with the aim education of children and youth in human rights, defending human rights, in particular people's civil and political rights, while also supporting and empowering human rights defenders at risk.